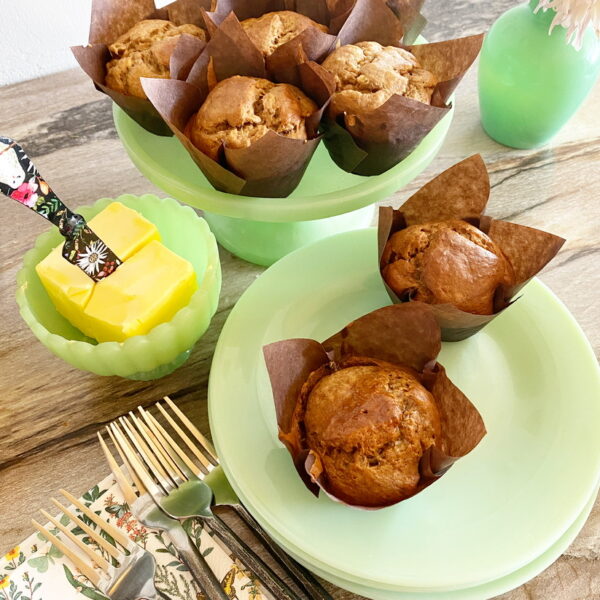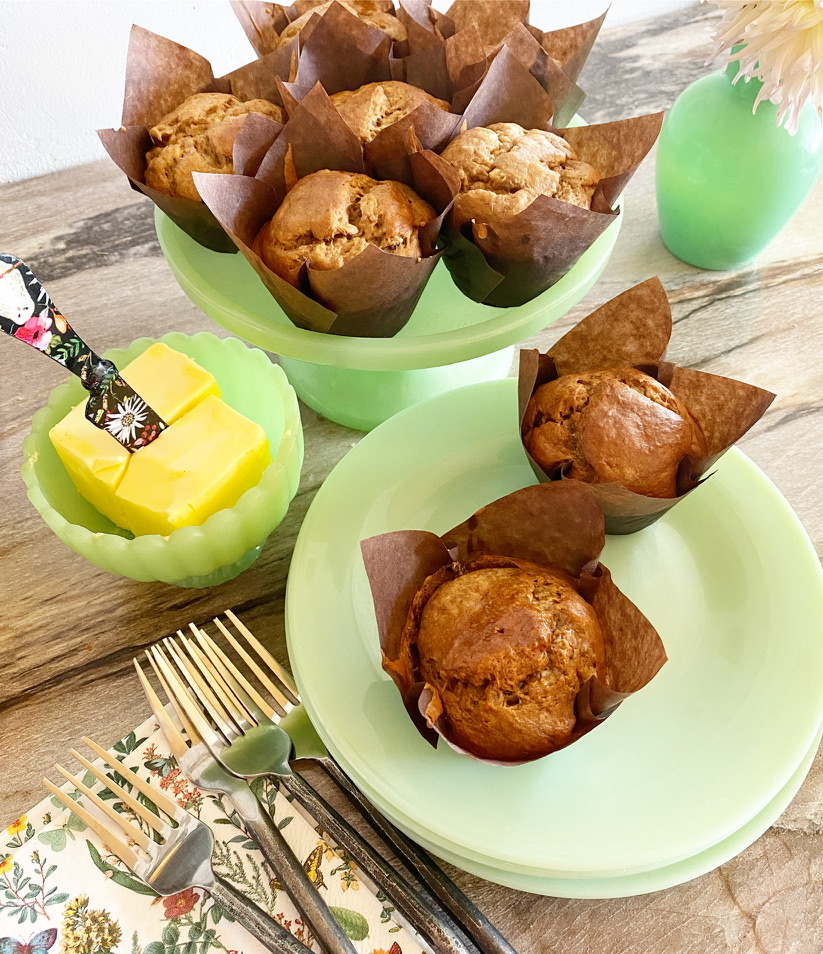 3 overripe Bananas
1/4 C Maple Syrup
2 Eggs
1/2 C Greek Yogurt or 1/2 Package of Cream Cheese (bar)
1 TBSP Coconut Oil
1-1/2 C all purpose Flour
2 TSP Ground Cinnamon
1/4 TSP Ground Cardamon
1/2 TSP Salt
1 TSP Baking Soda
1/4 Macademia Nuts

Mash Bananas and mix in the rest of the items in a mixing bowl.
Line muffin tray with Tulip Style Baking Cups then using an ice cream scoop spoon in mix.

Bake at 350 degrees for 30 minutes.