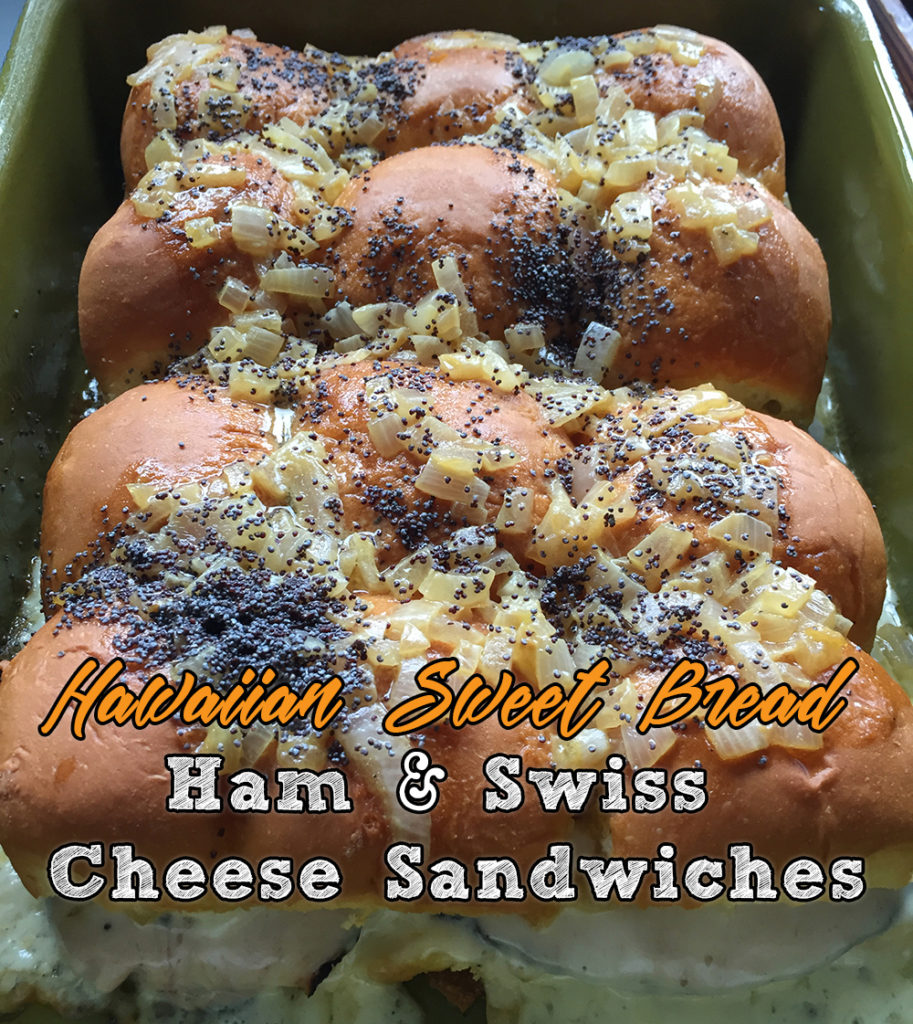 1 – 12 pack of King's Hawaiian Original Rolls
1 package of Blackforest Ham9-Slices of Swiss Cheese
1-1/2 Sticks of Butter
3 Tblsp Grainy Mustard
1-1/2 tsp Worcestershire sauce
3 tsps of poppy seeds
1 Sweet Onion Diced
Heat oven to 350
Melt butter in skillet add onions,
then mix in mustard, Worcestershire sauce and poppy seeds.
Cut the entire package of rolls in half horizontally, I treat the entire group as sort of one big loaf.
In a greased 9″x 13″ pan, place the bottom half of all the rolls into the pan.  Then spread 1/2 of the onion mustard sauce mix over the bottom of the rolls, then layer on ham and cheese.
Replace the tops of the rolls and pour on the rest of the onion mustard sauce mix over the top of the rolls.
Cover with foil and bake for 15-20 minutes in 350 oven.
Uncover, and cut thoroughly and serve in the baking dish.