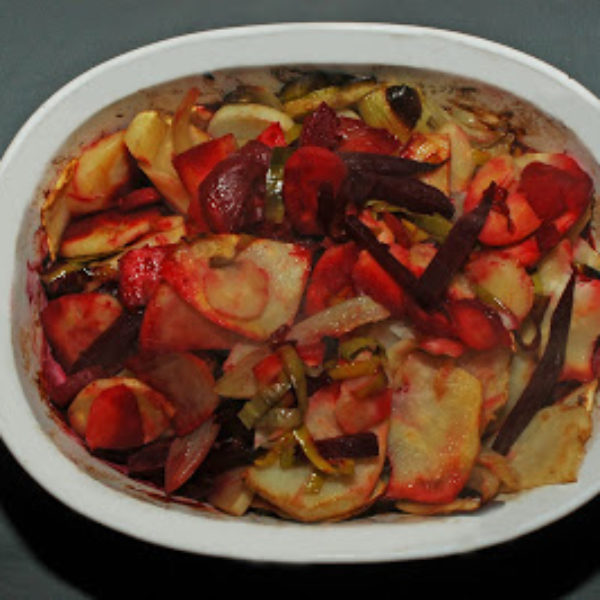 So the other day after watching a TED video about how Jaimie Oliver won the TED prize and has a goal to Teach every child about food. I was moved to go to Henry's Market with my kids in tow and make sure they know the names of almost all the vegetables there. We picked out a few vegetables that we hadn't tried before or didn't eat regularly and decided to buy them and try them that night. Here is what we concocted. The great news is my kids loved it.
Roasted Beets, viagra canada remedy leeks, discount cialis rx fennel, shallots, parsnips
Fresh Beets
Fresh Parsnips
Leek – half stock
Fennel – half bulb
Shallot or onion
1 TBLSP Balsamic Vinegar
2 TBLSP Olive oil
1 TBLSP Butter
1 TBLSP Crushed Garlic
Assemble:
Fresh Beets – remove skin like a potato and cut in thin long round slices
Fresh Parsnips – remove skin like a potato and cut in thin long round slices
Leek – use half of the lower stock length wise, then thin slices like onion
Fennel – Use half of the bulb and cut in thin slices.
Shallot or onion just cut in to thin slices.
(Celery root works too)
Spray roasting dish with cooking spray.
Turn oven to 450
Put butter in pan
Put all veggies in roasting dish with lid.
Drizzle olive oil and balsamic vinegar.
Add crushed garlic
Toss all veggies.
Roast covered for 40 mins at 450.