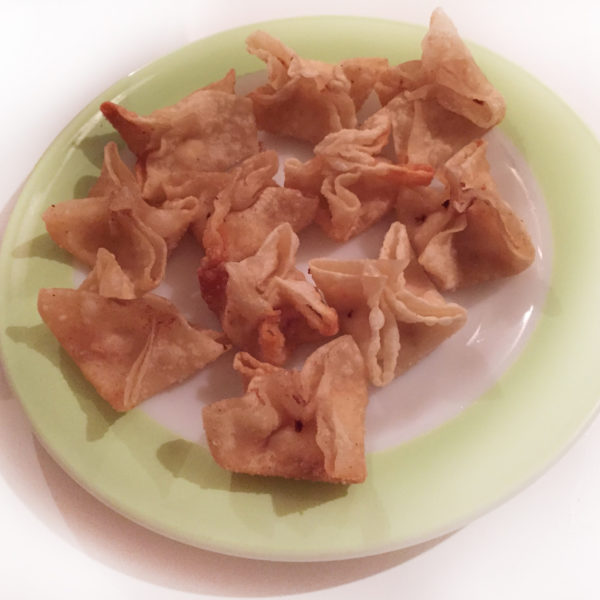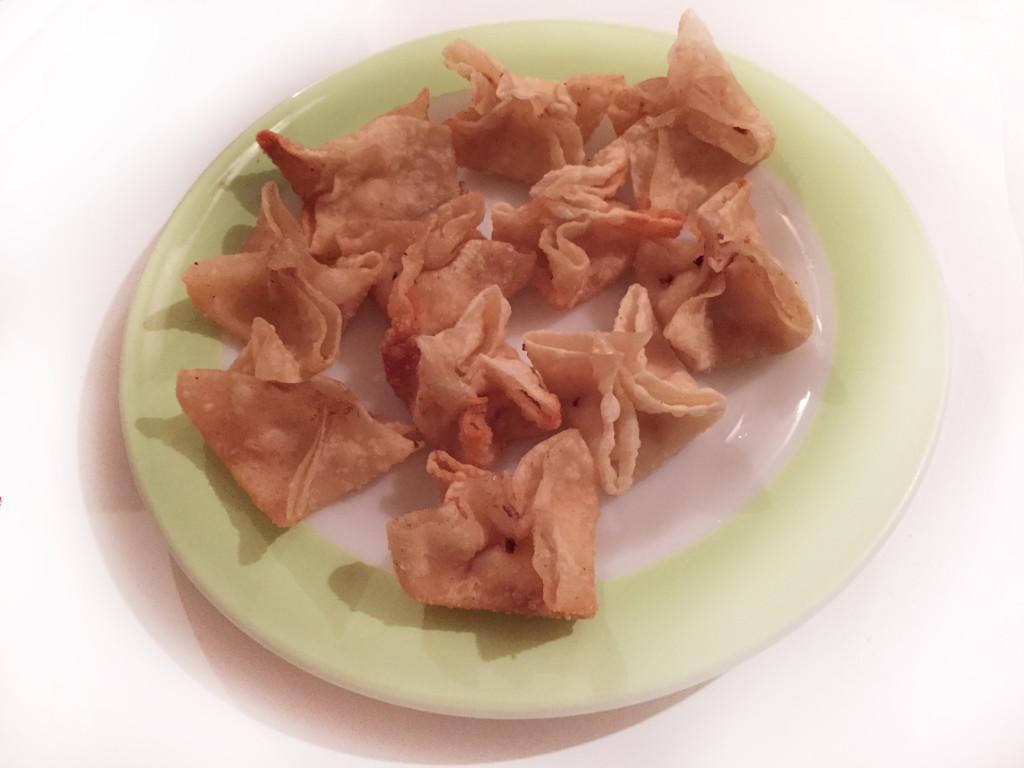 Crab Rangoon is a favorite appetizer that I have come across in my culinary travels.  I first had it a Thai restaurant in the US, where it was called crispy parcels.  And typically Thai restaurants are where I have found it most successfully.  I have heard that it was originally found on the Polynesian-style menu of Trader Vic's, probably another reason I love it.
So for this recipe, you will need:
Cream cheese (really you can use any style and even Tofutti) For this recipe use the whole rectangular package.
Imitation Crab Meat (if you have an Ikea around you can get Crab in a metal squeeze tube)Won Ton Wrappers at room temperature
Oil for frying – here I am using Vegetable but you can use Canola, Peanut or Coconut
Lemon Juice about a 1 tablespoon
Plum Sauce
Salt and pepper to taste about 1/2 tsp each.
Plastic Pastry Bag
Cookie sheet layered with paper towels to absorb any excess oil.
Cut up about 1/2 the package of the imitation crab and dice it into small pieces put into your stand up mixer bowl
Then put the cream cheese in your stand up mixer, use the whole tub or bar.
Turn mixer on low speed. Mix in the Lemon juice and salt and pepper.
Once the mixture is thoroughly blended.  Remove from mixer. Put mixture into a plastic pastry bag.
Now is a good time to get your oil warmed up if you haven't done so already.  I put mine on a medium temperature.
Now take wonton wrappers out and squeeze a dollop onto the center of each wrapper.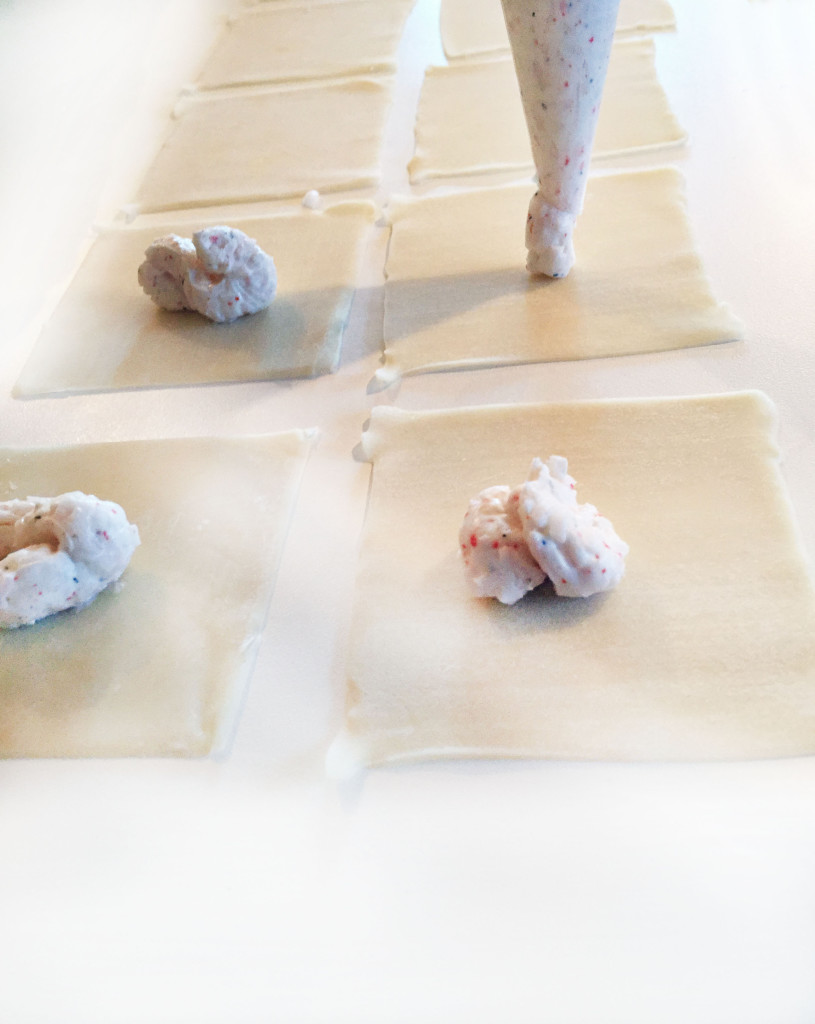 Then Pinch together two opposing corners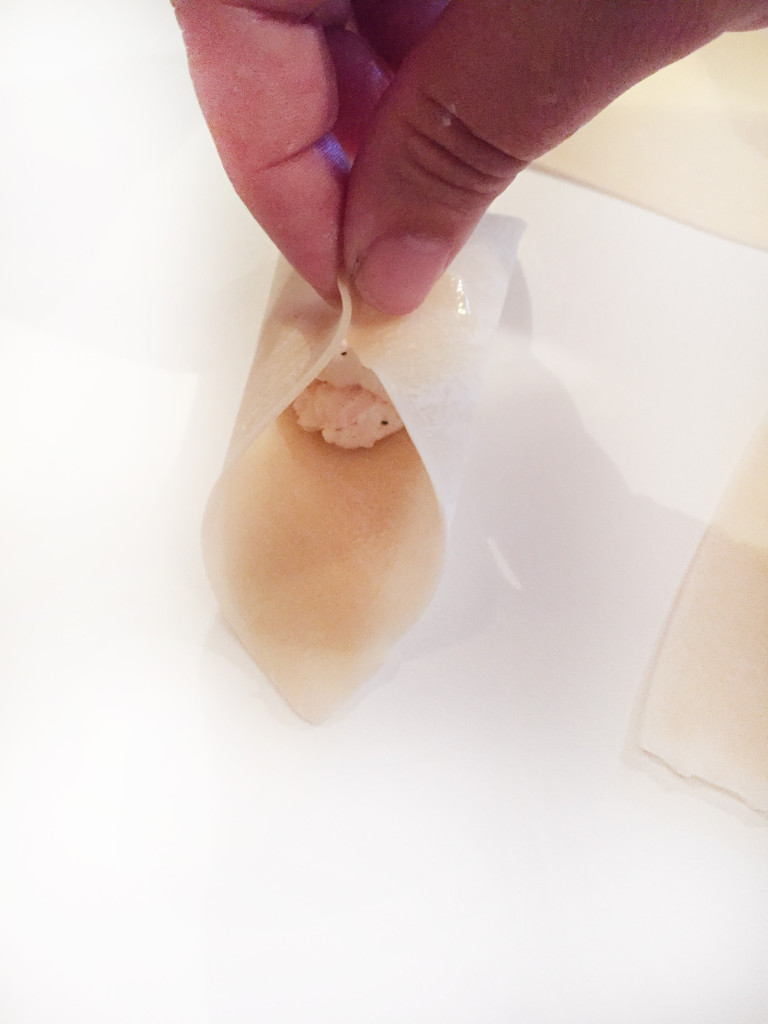 And then the other corners and give the wrapper a twist, while pressing down.  I like to squeeze close any openings in wrapper.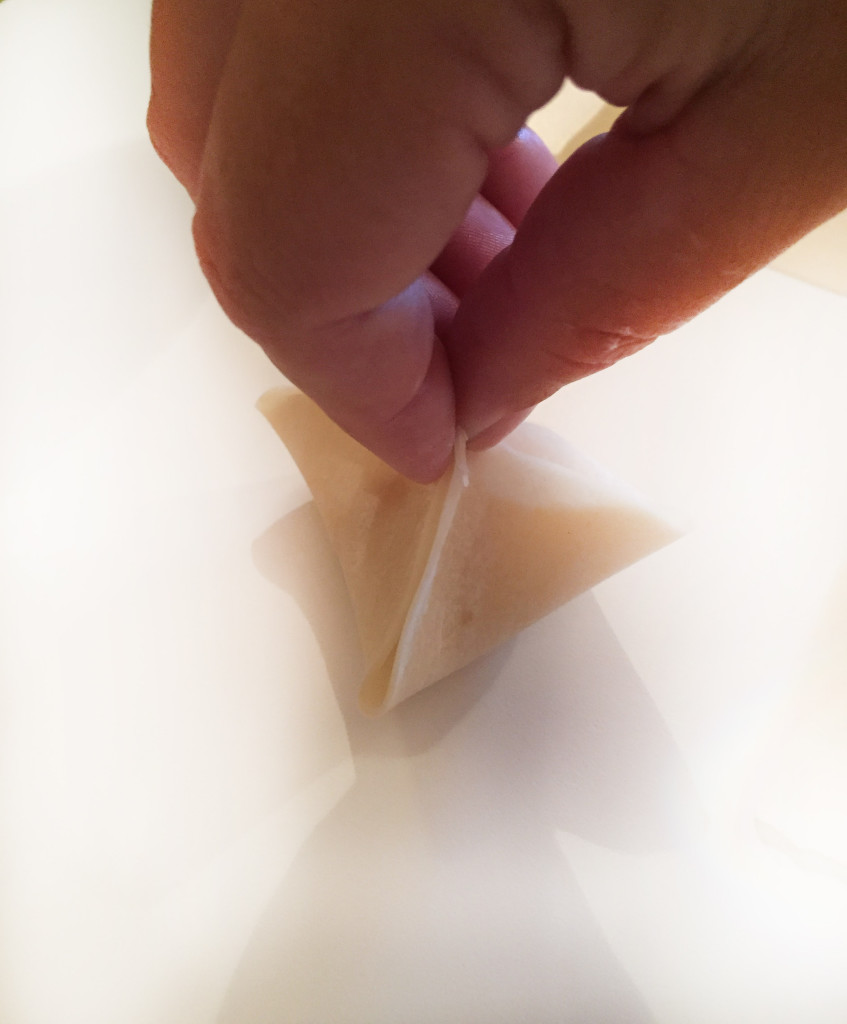 Take your parcels and place them on your spoon and slowly lower them in your hot oil. Leave them in the oil and keep an eye on them so they don't get too brown.  I like mine on the lighter side.  As shown in the photo below.  Once cooked take them out carefully on your spoon and put them on a cookie sheet with layered with paper towels to absorb any excess oil.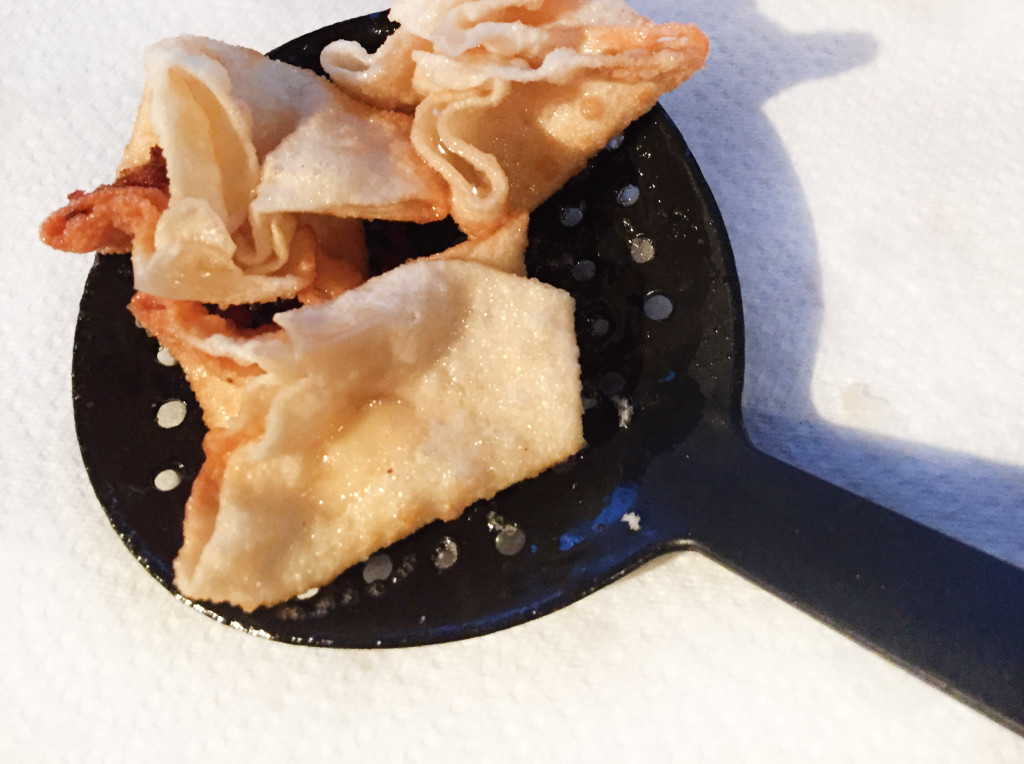 Serve your Crab Rangoon on a platter with a dipping sauce of Plum Sauce.  I only use about half of the filling for this recipe.  I like to seal up my pastry bag with my Foodsaver machine and stick the bag in the freezer until the next time I am ready to make crab Rangoon again.