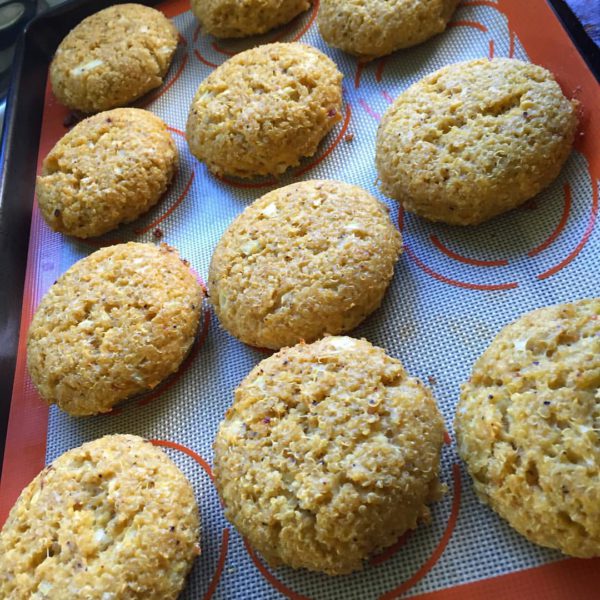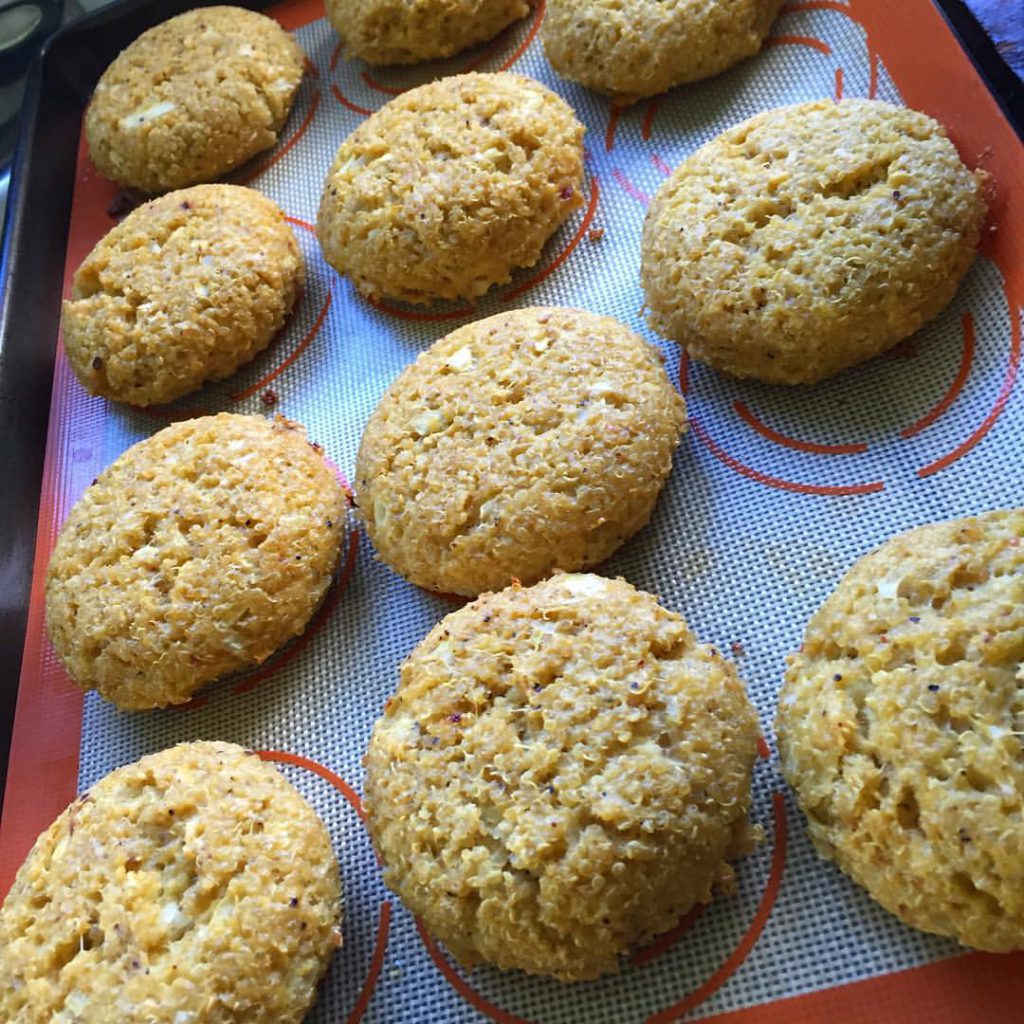 So this is a large make ahead recipe.  Makes about 18 – 20+ Quinoa Burgers.
Preheat oven to 350.
For Quinoa:
3 C Quinoa
6 C Water
Himalayan Pink Sea Salt – pinch or two
Take 3 Cups uncooked quinoa and put in rice cooker with 6 Cups water add pinch of Pink Himalayan Sea Salt. Cook.
Ingredients:
*When I made these, I halved the recipe below so was just easier to work with. But made two batches to use all my Quinoa. Again, I just made it up so I wasn't following a recipe at the time.  The numbers below are me guesstimating on what I used total.
12 Eggs
1-1/2 C Mashed Potato Flakes1/2 Onion Minced
2 tsp Minced Garlic (I keep a jar in my fridge of this)
2 tsp Worcestershire Sauce
2 T Grated Parmesan Cheese (like the kind you put on your spaghetti)
2 T Steak Seasoning
So I mixed half a batch first.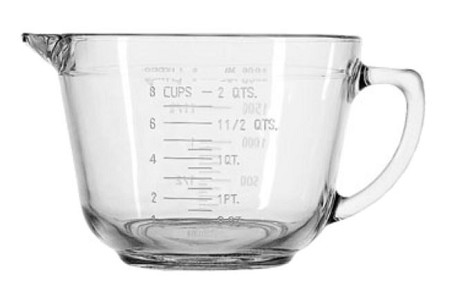 In mixing bowl
Whisk 6 eggs
add 1 tsp garlic,
onion
3/4 C Mashed potato flakes
1 tsp Worcestershire Sauce
1 T Grated Parmesan 1T Steak Seasoning
Stir in half of your cooked quinoa.  Mix thoroughly, if it looks to moist add in more potato flakes.
Shape into burgers.
I used a mini pie press like this to shape the burgers. I also found spraying it with non-stick cooking spray helped to keep it clean each time.  I also washed it every 5-6 times to keep it going well.
Repeat batch above to make the second batch.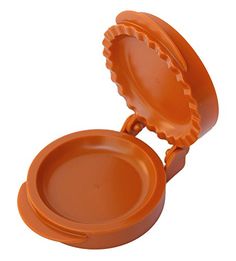 I then placed burgers on Silicone Mat lined cookie sheets and baked for about 30 minutes.
I winged it here.  Checking every so often until burgers looked good and cooked like the photo above.
Upon completion, I packed some in twos in my Sealer and then a large bag full in the freezer with parchment between patties for grabbing at lunch etc.