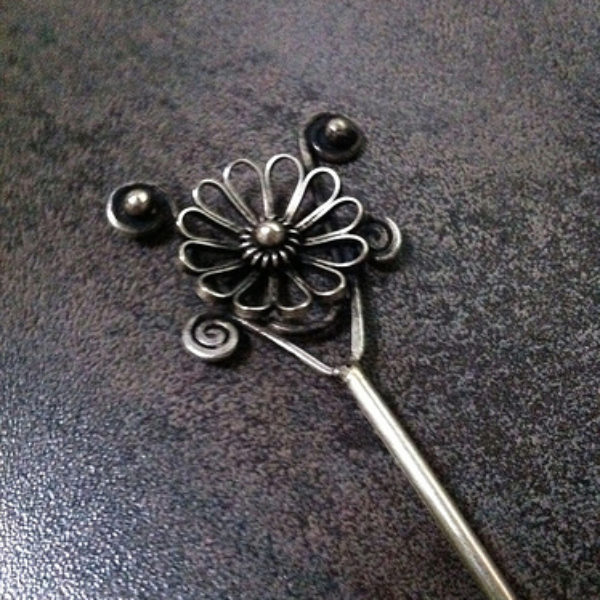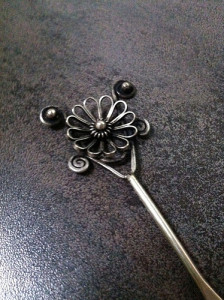 I discovered this fabulous sterling silver hairstick the other day at
Solo
. I had to bring it home as inspiration. Being a gal with long hair I often stick things in my hair to put it up. I was surprised that this hair stick was so short. and had a flattened section. But I am going to try it. I think I may create some sterling hair sticks that are inspired by all of these.
viagra generic
on Flickr" href="http://www.flickr.com/photos/aliciahanson/5457215354/">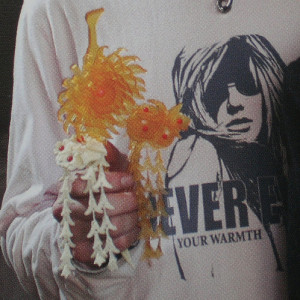 A few years ago I came across this book that featured these amazing bakelite hairsticks from Asia. I am completely enamored with them. Of course the Asian mum is my favorite. Do you use hair sticks. What is your favorite length?