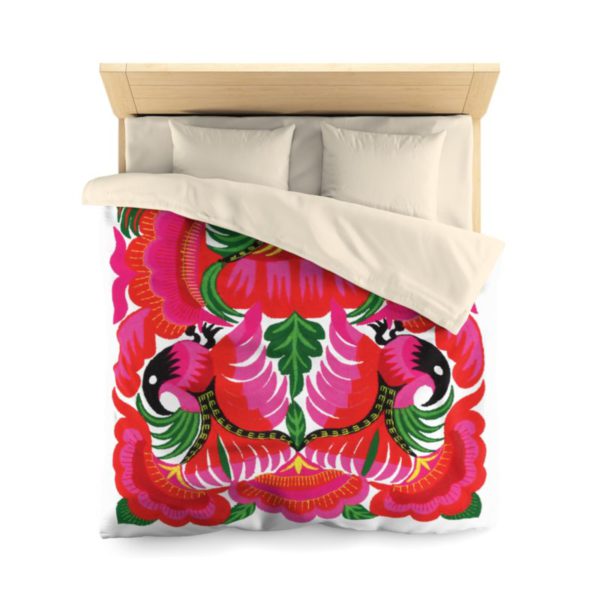 I have a love of textiles. I absolutely love fabric and pattern design. Pattern, design, and color are usually what draws my eye to something I see and adore.  I have been playing with different types of pattern design and my own creative creations.  I just love embroidery and these patterns are some that caught my eye that I thought would be cool in another format
So I reworked them into larger scale designs and bedding.  They are for sale up on my SilverBotanica.com site as well.
Here are some of the designs. I think they would look really good say in your Bali Vacation Rental.  Maybe on a cool hand carved teak bed.