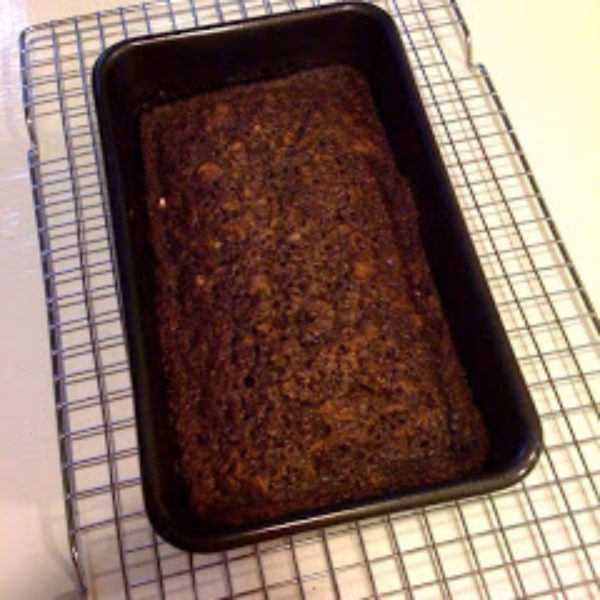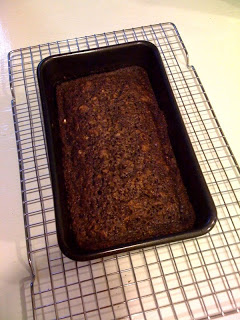 2 (1 ounce) squares unsweetened chocolate
3 eggs
2 cups white sugar
1 cup vegetable or coconut oil
2 cups grated zucchini
1 teaspoon vanilla extract
2 cups all-purpose flour
1 teaspoon baking soda
1 teaspoon salt
1 teaspoon ground cinnamon
½ teaspoon cardamon
½ teaspoon allspice
1 tablespoon Ghirardelli sweet cocoa powder
Preheat oven to 350 degrees F.
Lightly grease two 9×5 inch loaf pans.
In a double boiler melt chocolate or In a microwave-safe bowl, microwave chocolate until melted.
Stir occasionally until chocolate is smooth.
In Kitchen Aid mixer bowl, combine eggs, sugar, oil, grated zucchini, vanilla and chocolate; beat well.
Stir in the flour baking soda, salt, allspice, cardamon and cinnamon.
Fold in the chocolate cocoa.
Pour batter into prepared loaf pans.
Bake in preheated oven for 60 to 70 minutes, or until a toothpick inserted into the center of a loaf comes out clean.