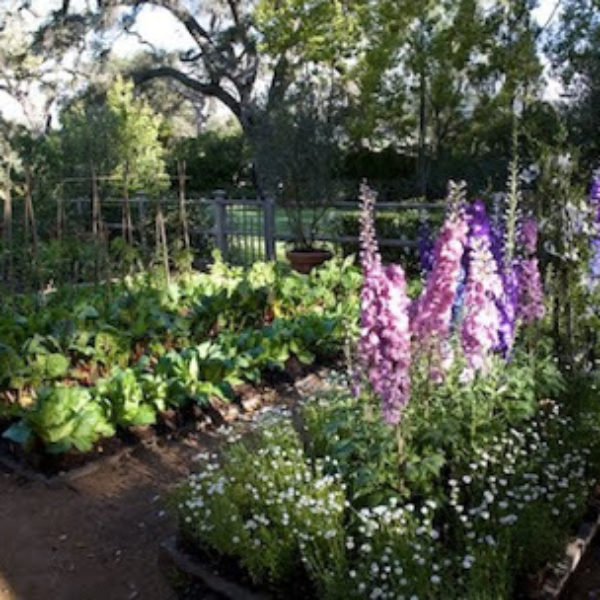 I recently went and saw It's Complicated with Meryl Streep and Alec Baldwin. There is a particular scene where they are sort of dancing around in conversation in the garden and I was soaking the wonderful space in.
I just love the look of the garden. I could have sworn their were white rose bushes around the outside but I am not seeing them in these images. I found these wonderful images from a posting about the garden on the blog Remodelista.
I also found one more image on the Balitmore Sun web site.
My neighbor Holly is going to get super inspired when she sees these images. She just loves her Garden. I am hoping to expand my garden this year.