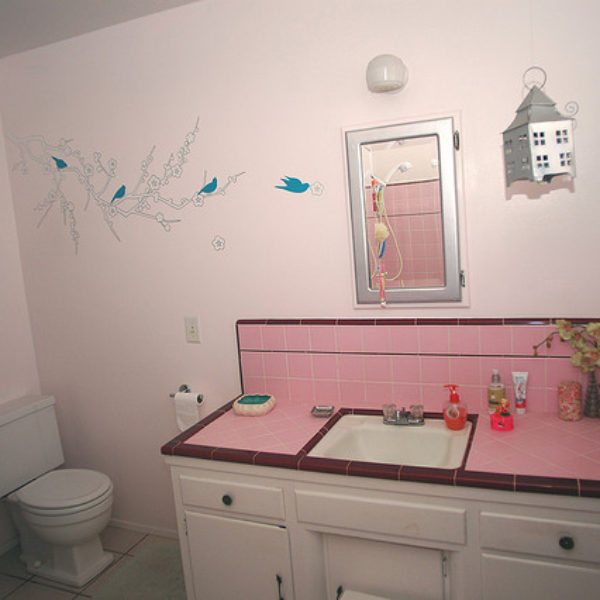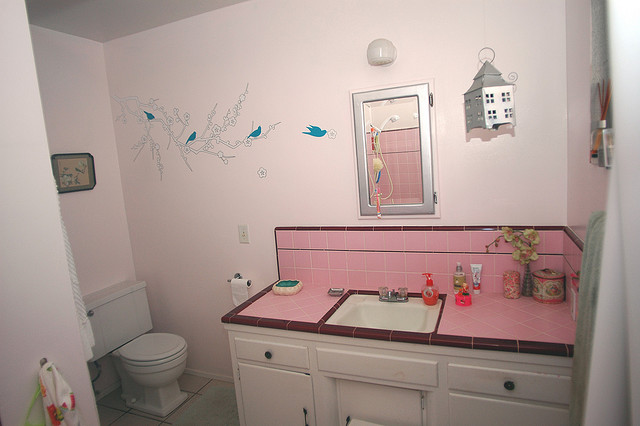 So we are one of the blessed people with a funky pink bathroom. Rather than fight the pink I decided to embrace it. So we have a charming retro pink bath that is the girl's bathroom and we have a tiki surf bath for the boys.
I decided that I wanted to put up some vinyl graphics in the bathroom. I was perusing etsy and saw a company called POP Wall. I loved the designs they had and checked their location and it said they were in Georgetown. So I thought what the heck that is in the states. Let's try um. So I placed the order. Well I got an email saying they were out of a color I had picked and to choose another so I did. And then I got another email saying that my order would be arriving in 10-13 via Air Malaysia. Turns out their is a Georgetown Malaysia, cialis cialis and I ordered vinyl graphics from them. It is a bit ironic to me since I use to own a vinyl cutter that I could make these graphics myself with.
Neverthe less the graphics arrived fine and I was able to install them just fine.