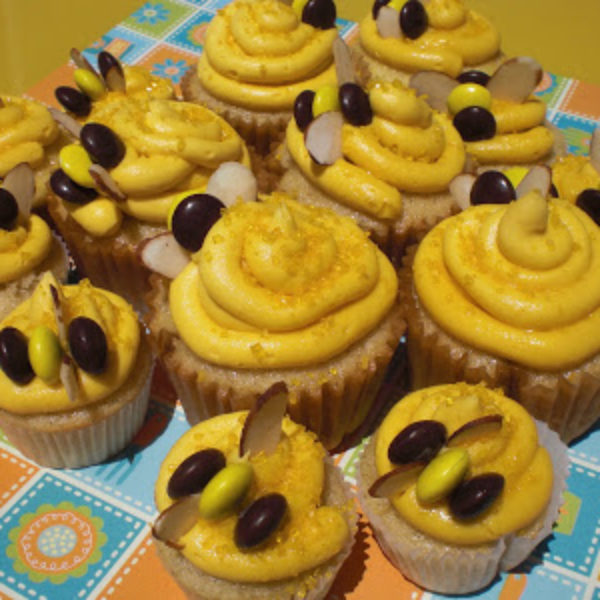 My crafty friend Leah created this great theme for her daughter's birthday. She created bee hive cupcakes using Trader Joe's vanilla cake mix and buttercream frosting. For the bees she used yellow and black M&M's and almond slivers for the winds. The cupcakes were very delicious.
Leah also created goody bags from yellow gingham printed vintage wallpaper that she upcycled. She created bags by sewing the bags on her sewing machine. She then folded over the bags and punched holes in the top. Finishing the bags with a cute ribbon bow. She also created matching pinwheels from scrapbook paper.
Leah has a great recycled card company called Peez and Ques. Where she makes greeting cards from recycled mail and paper. Leah is one of the founding members of the Oceanside Craft Mafia.