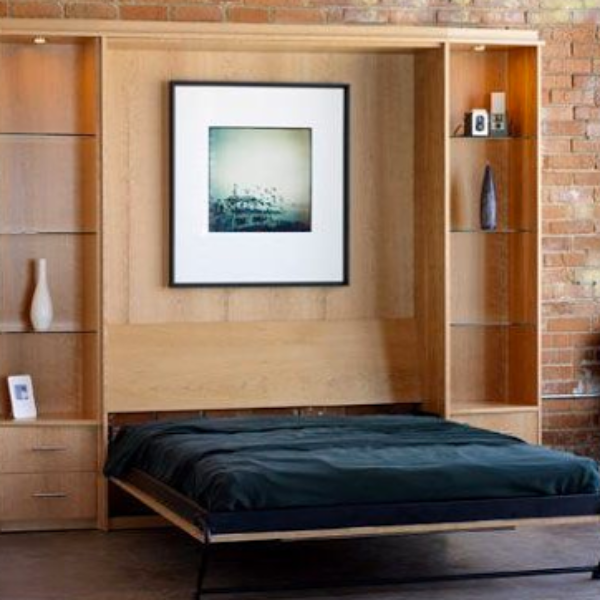 I want to build a murphy bed setup in my sons room. I love the idea of a murphy bed, discount viagra that they can be put away for more space and that the mattress does not fold. I have been looking at different option of beds that are available. So far I have found a piston hinge system that is available from Rockler woodworking and hardware. I have also found a company called Murphy Bed Hardware. They offer bed packages and a DIY hinge system. Their hinge claims to be superior over the piston setup, which seems to make sense. They also offer install videos.
Murphy beds seems to come with a variety of options. Vertical mounting or horizontal mount. Basically which axis the bed pivots on. Vertically is what I would say is traditional. The bed pivots where you head board would b,e and long end of the bed comes down to make the bed.

For horizontal mounting the bed pivots off the wall from the side of the bed. This method seems to allow for a two bed configuration. So if you wanted to have a bunk bed configuration. This would work well.
Murphy Beds.com also has a nice site and good gallery images.
If you want to read about the history of the Murphy Bed and how William L Murphy invented it, read here.
I think I am going to come up with an Ikea Hack Murphy Bed system… I can't believe Ikea doesn't have a murphy bed system…
More later.