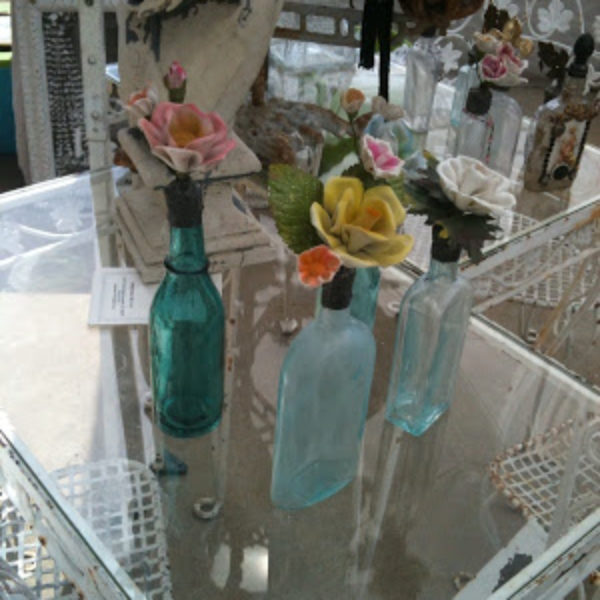 On Friday I discovered Urban Barn in Escondido. Have you been there?
I would describe it as Shabby Chic meets Junk Gypsy.
They have:
Home and garden decor
Industrial and architectural finds
European furniture and linens
Vintage Chandeliers and handmade jewelry
They are located 155 W. Crest Street, generic viagra Escondido, cialis sales CA 92025. Their hours are Wed – Sat 10am – 5pm. You can find them online at http://www.urbanbarn155.blogspot.com/ This weekend they had a flea market there and one of the vendors had these super cool antique bottles with metal flowers that are soldered in place. I just loved them. The gals at Urban Barn have a classroom space too. They have some great crafting supplies. Go check them out when you get a chance.