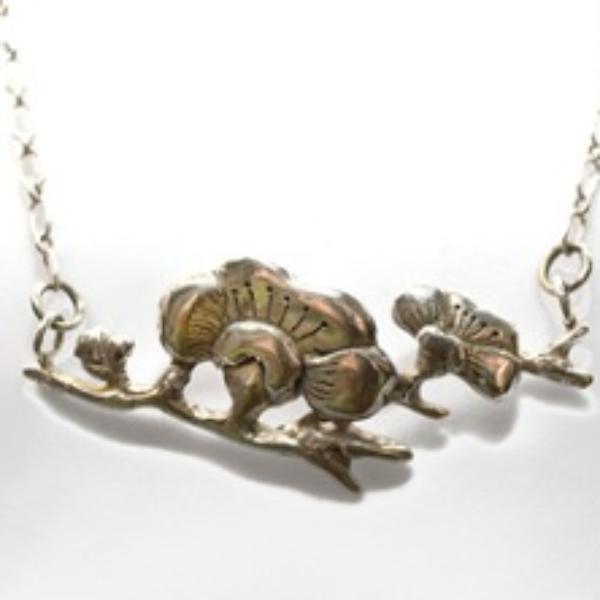 Today one of my new Sakura jewelry pieces was featured in a fellow Etsy jewelry artist's treasury. My design is the bottom piece. It is available on my SilverBotanica web site here:
Cerihart is a jewelry maker in Victoria BC. She creates beautiful asian inspired jewelry. Which I am sure you know has a soft spot in my heart. You can check out her etsy store here Cerihart. Her beautiful pendant is a plum blossom and she pierces and cuts her designs into the silver.
The top two items here are created by a Seattle Designer Emikokellerdesigns. She has some wonderful designs. I love the pink felt corsage. She said she learned the technique in Japan. On her other piece with the red blossoms she uses leather and metal beads to create the cool shaped flowers.