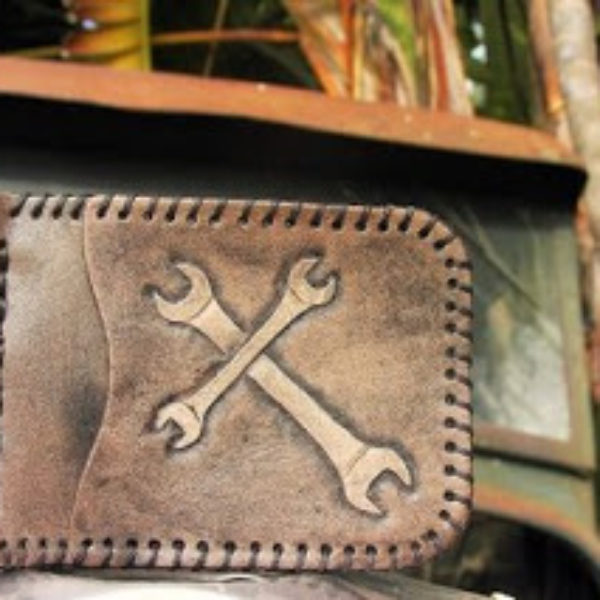 I have two wonderfully talented girlfriends that do custom leather tooling.
Madeira Semple has a leather accessory line Godspeed Leatherworks on Etsy. She does unique leather cuffs, buy cialis sovaldi wallets and earrings. She also has the amazing ability to translate detailed images to Motorcycle seats.
Tiffany Laing has an accessory line called Contrived to Charm on Etsy. She creates unique leather belts and really cool purses. Many of her designs incorporate the use of vintage scarves. Tiffany has an amazing eye for vintage treasures too.