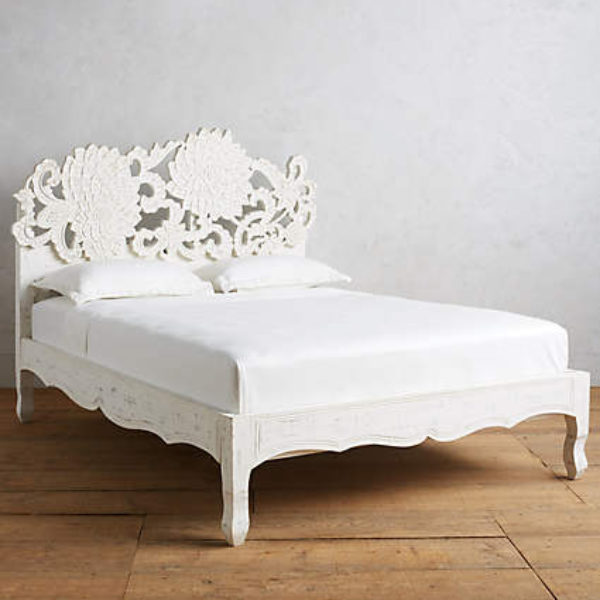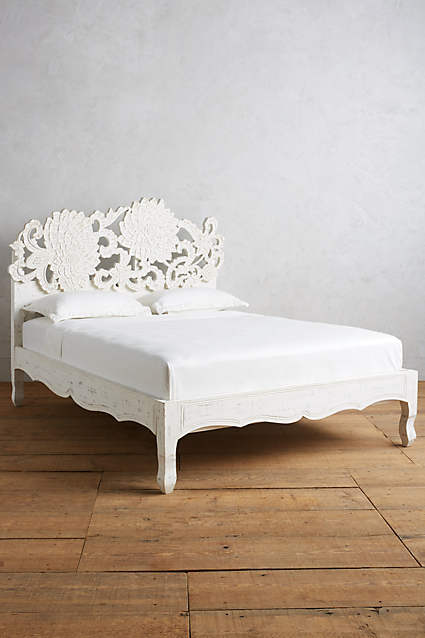 Handcarved Lotus Bed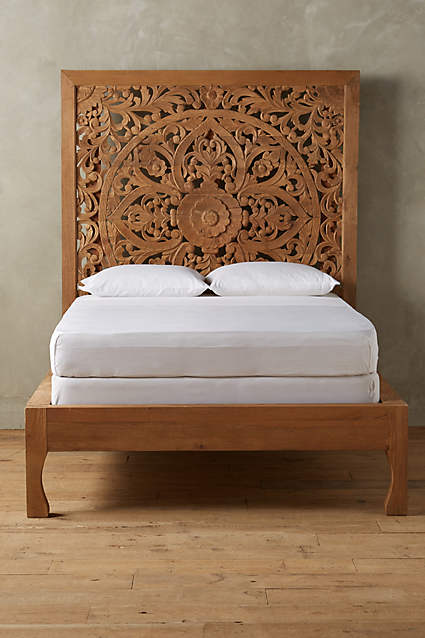 Lombok Bed
Totally loving these fabulous carved wood headboards from Anthropologie. While we were traveling in Bali this summer we saw so much fabulous wood carving in there.  Baliense people are true artisans.  I am sure these headboards are inspired by the Balinese Artisans.
These Baliense doors below had just the right amount of patina.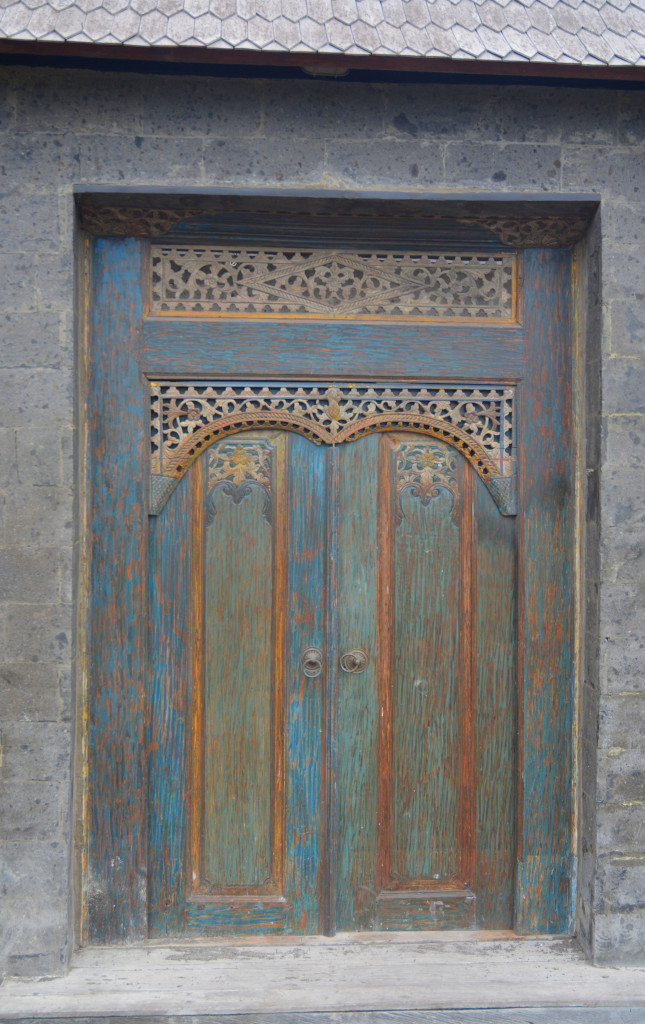 When I saw this colorful object on the side of the road while driving by on my little scooter in Bali I had to stop and capture it.  At the time I thought that would be an awesome headboard.  Turns out when I stop to investigate, what it actually was is a musical instrument similar to a xylophone. I actually contemplating bringing it home.  But doing a whole container load from Bali makes more sense then just one item.