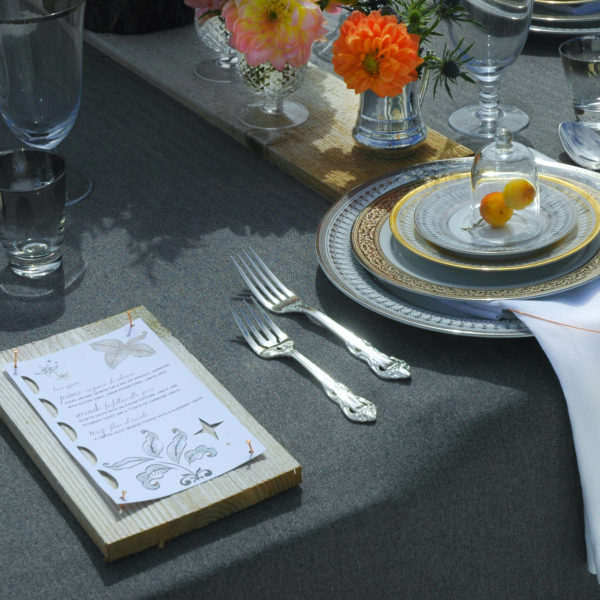 I recently had the pleasure of joining Vanessa from Alchemy Fine Events on location for a photo shoot she was doing. I assisted in the creation of a few things for the shoot including name place tags and weathered wood menu boards.
I had such a wonderful time setting up the pieces on the beach. Shooting on location is not without it's challenges of heat, sand, wind and finding level ground. But we weathered the challenges, enjoyed the beautiful view and made a wonderful day of it.
The shoot was featured in Rivieria Magazine and you can read more about Vanessa's expertise here on her blog.
If you are interested in seeing more images feel free to take a look at my Flickr set here.