So years ago I had come across this image on Pinterest for a Chinoiserie Mural.  The designer had painted it on her wall.  The design is based on a wallpaper & fabric design by Schumacher Chiang Mai. I have seen the design around on various sites and admired it.  And after seeing the cost of the wallpaper a square ft. I thought I want to create a similar mural someday.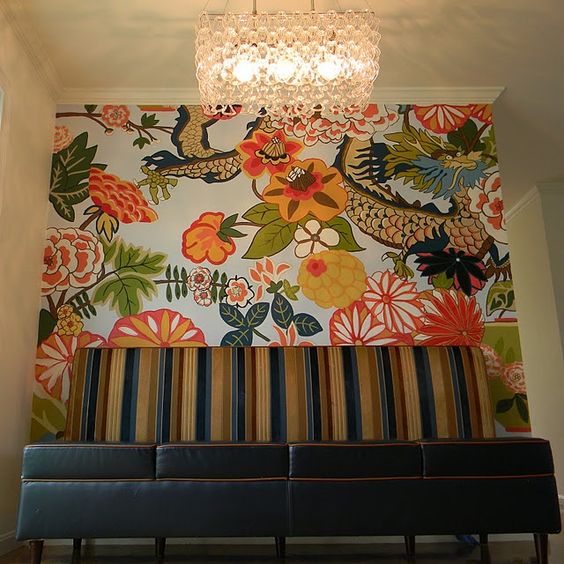 Here is an example of the Schumacher Chiang Mai Wallpaper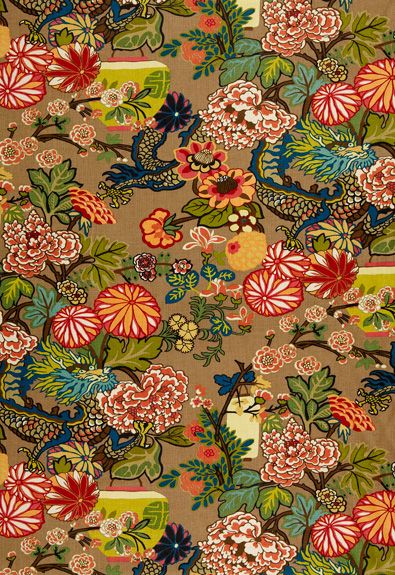 So when we moved back to Oceanside, California from Hawaii, I thought this would be a good time.  My husband Brad was waiting on the arrival of our shipping container from Hawaii, so we thought the perfect time to take on a mural.  Brad loosely sketched the design on the wall freehand and then we went to work painting the design with various acrylic paints
The progression is from complete to start below, we painted the wall a nice blue that matched our retro stove.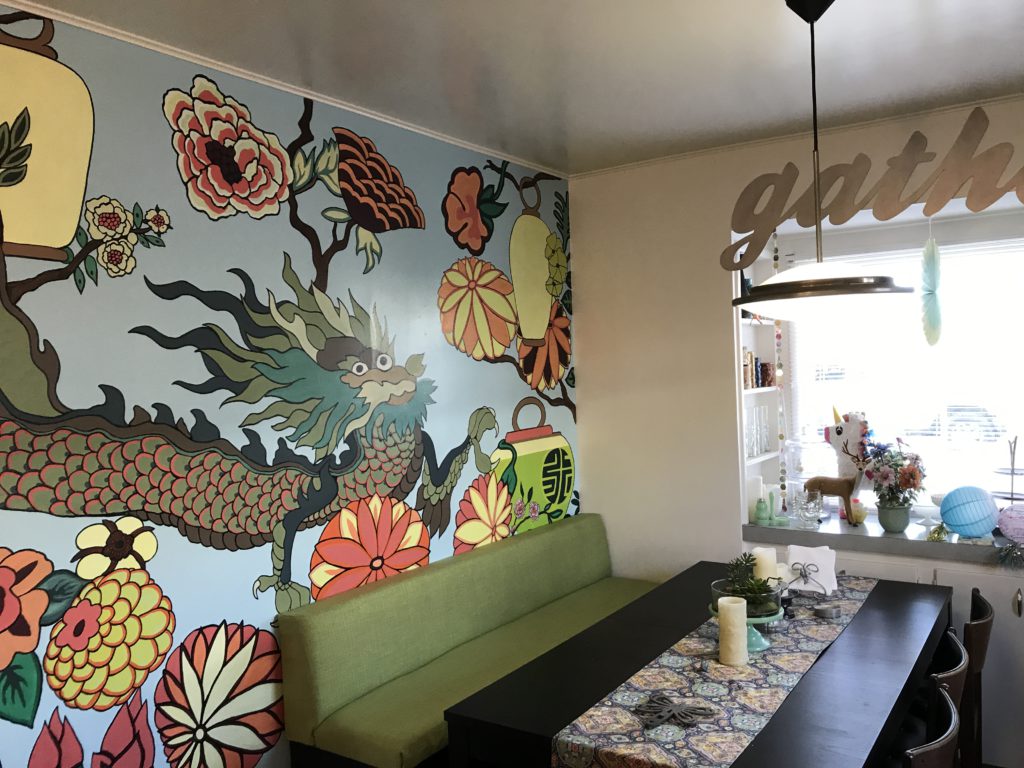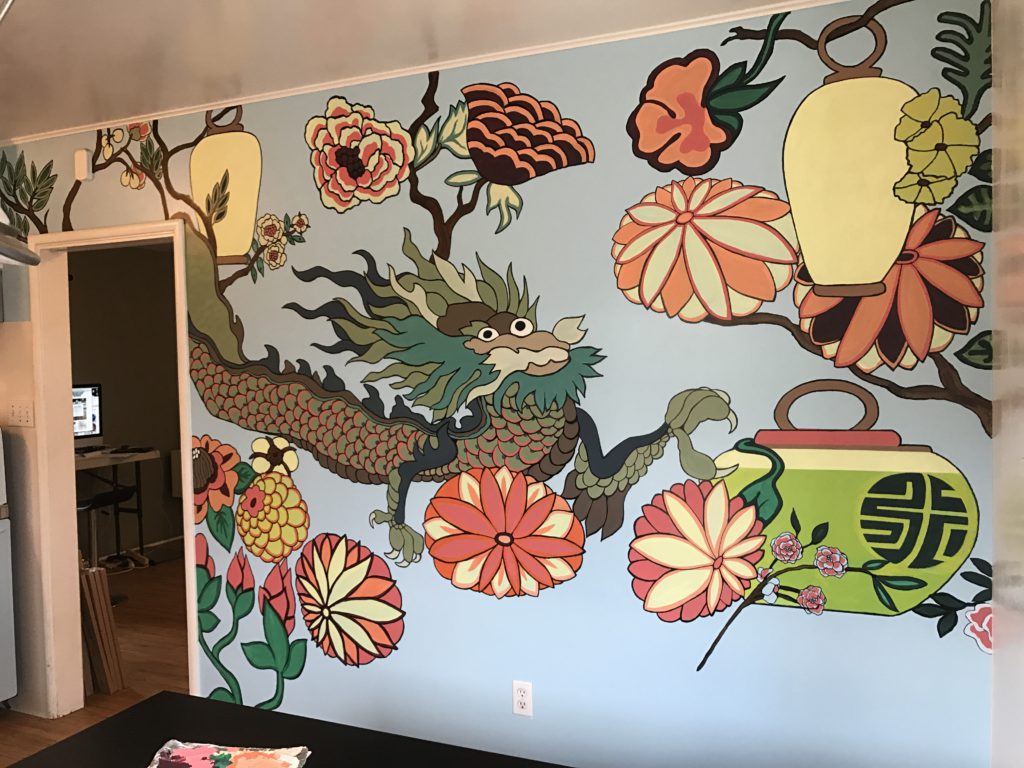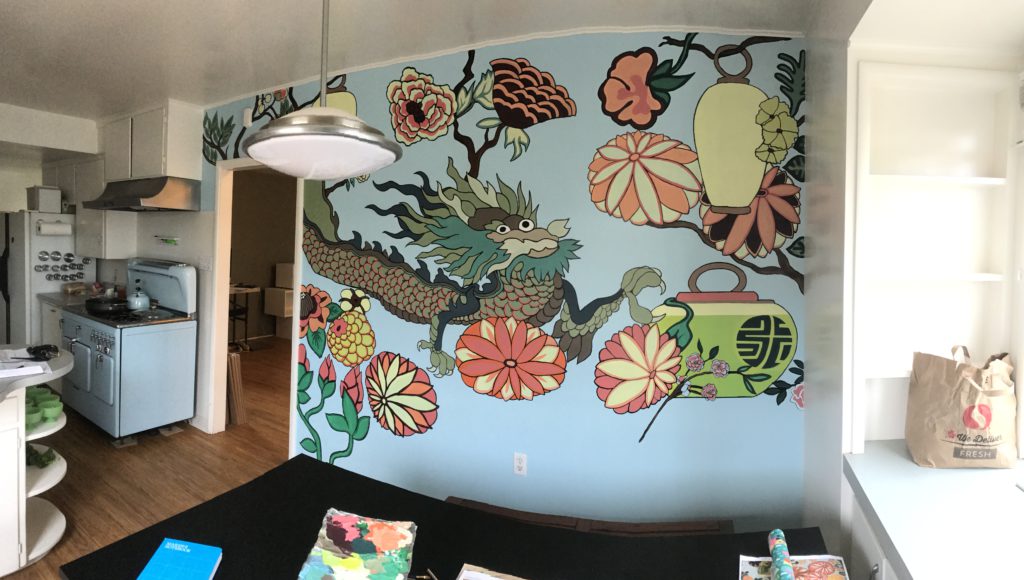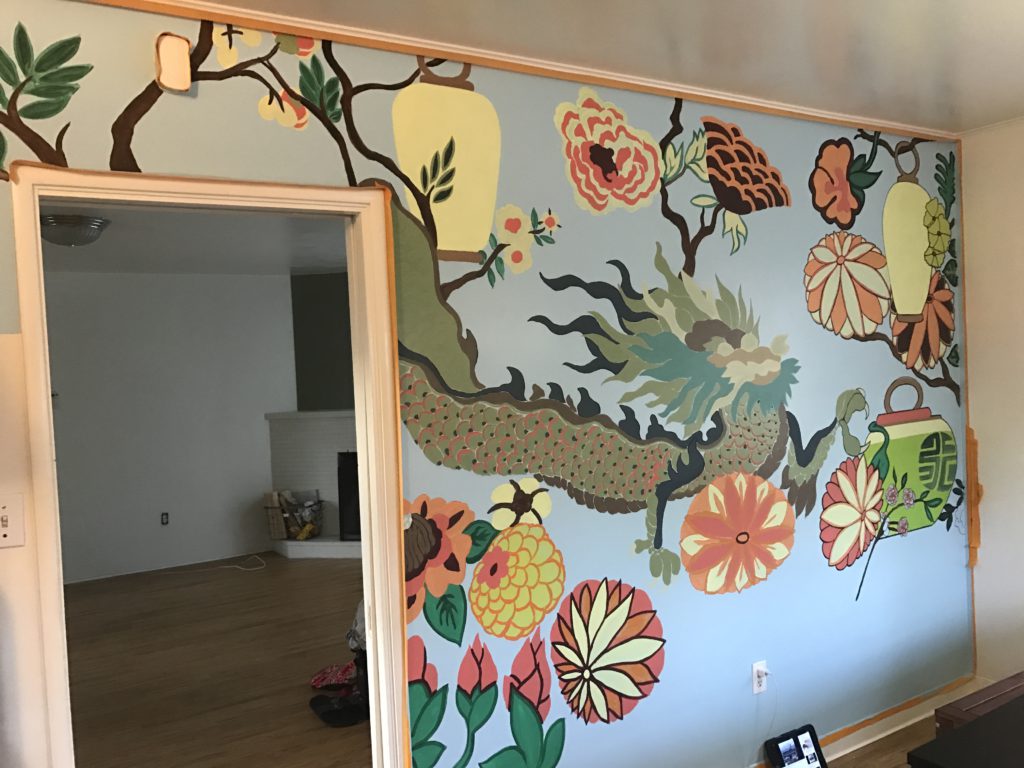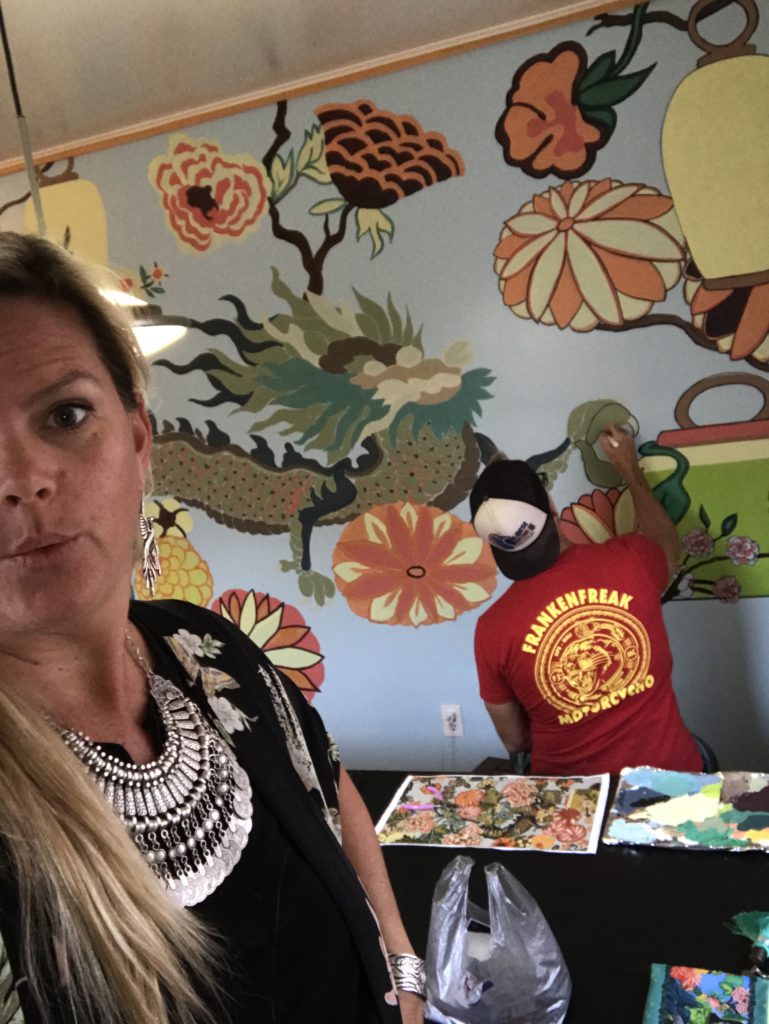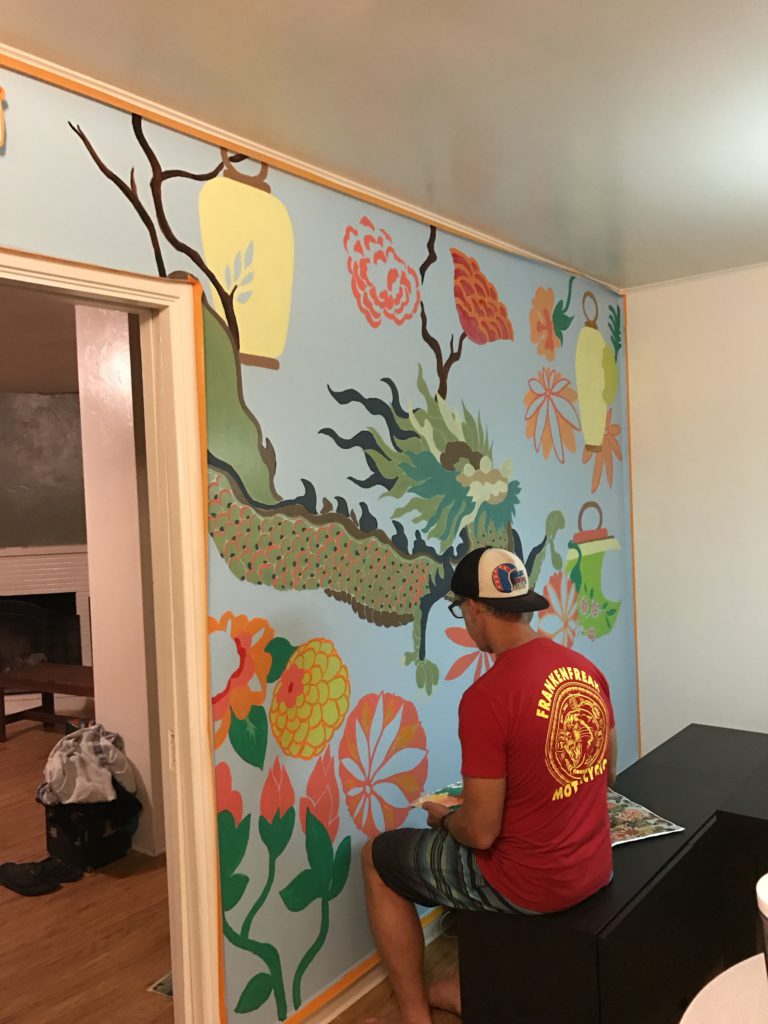 So our design is based on our loose interpretation of Schumacher's Chiang Mai Print. I just love this fabric.  It is a fabulous designer fabric textile and makes a great mural too.   If you're interested in purchasing the fabric it can be purchased here at Decorator's Best.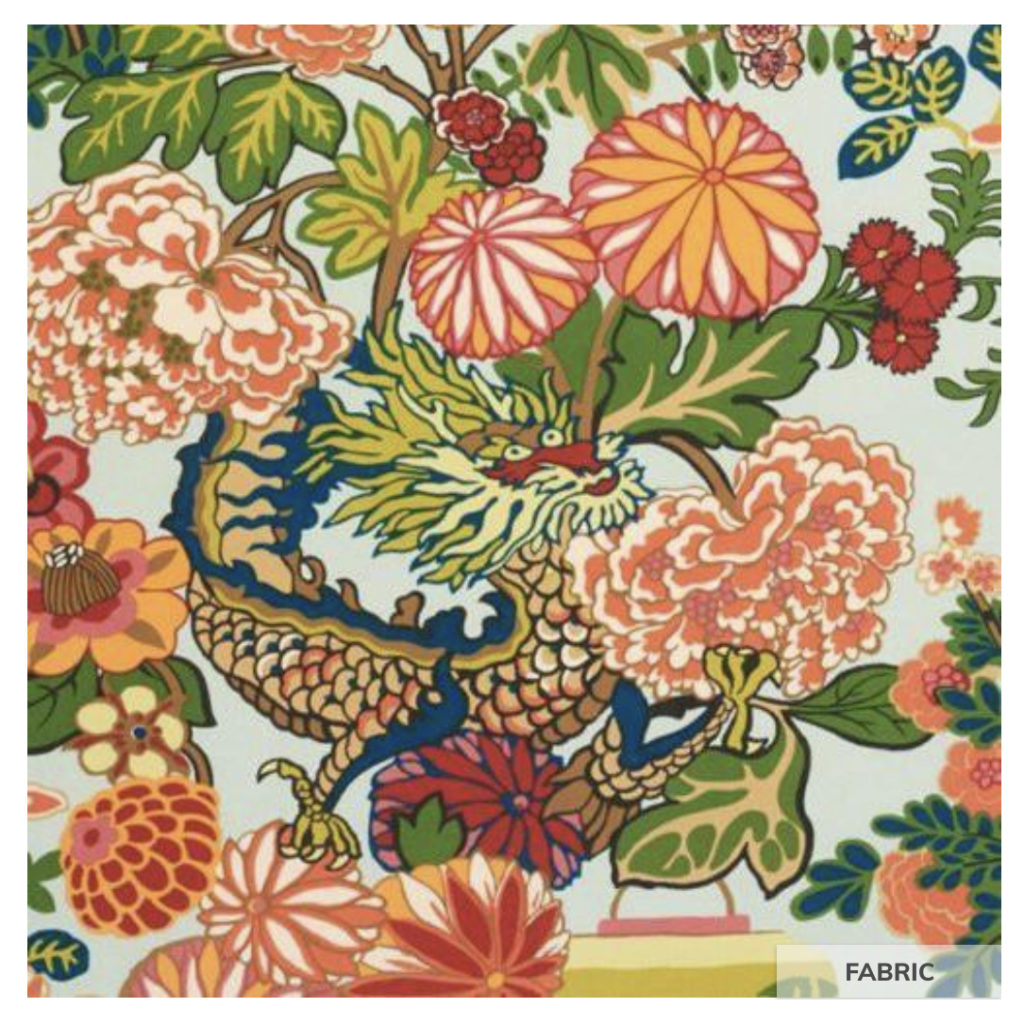 Here are some other Chinoiserie Chic images using this fun pattern. I have a whole board of Chinoiserie Chic on Pinterest you can check out here.